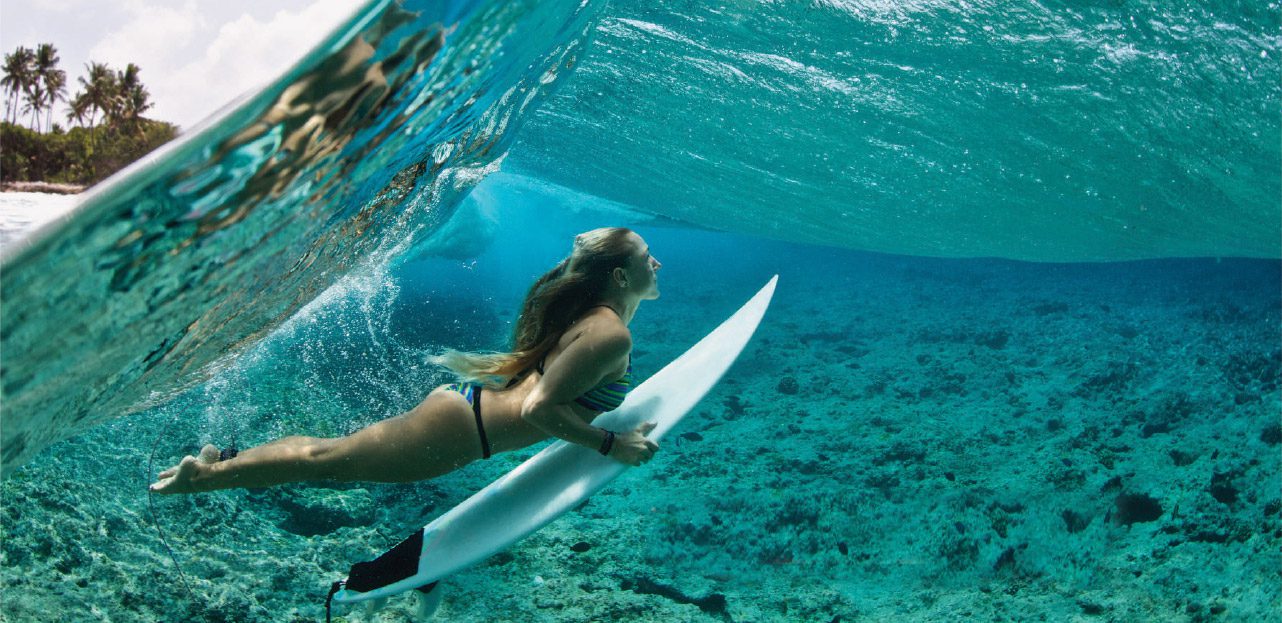 SURF & YOGA
RETREATS IN
COSTA RICA
VIEW OUR RETREATS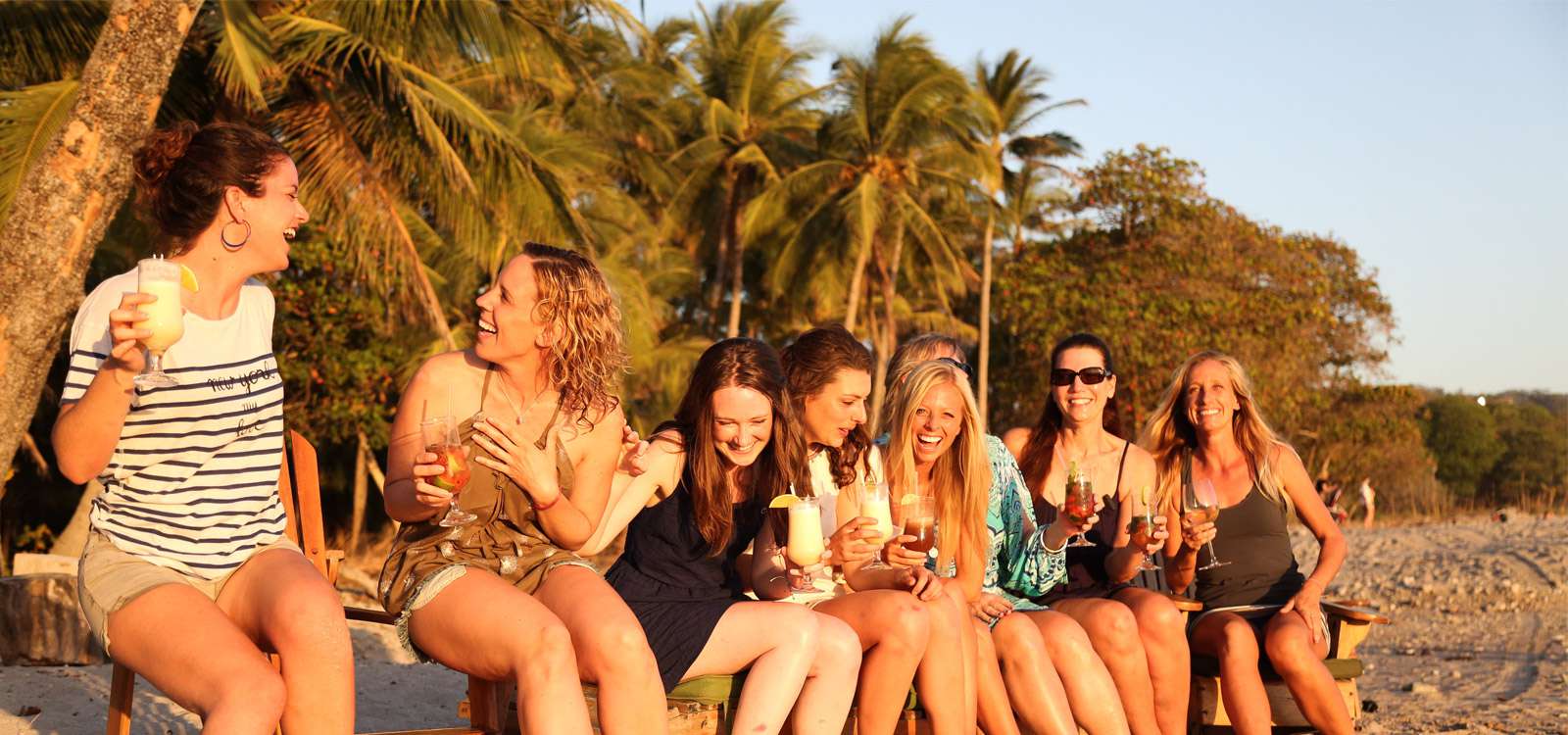 Experience"
~ LA Times
VIEW OUR RETREATS
"An Unforgettable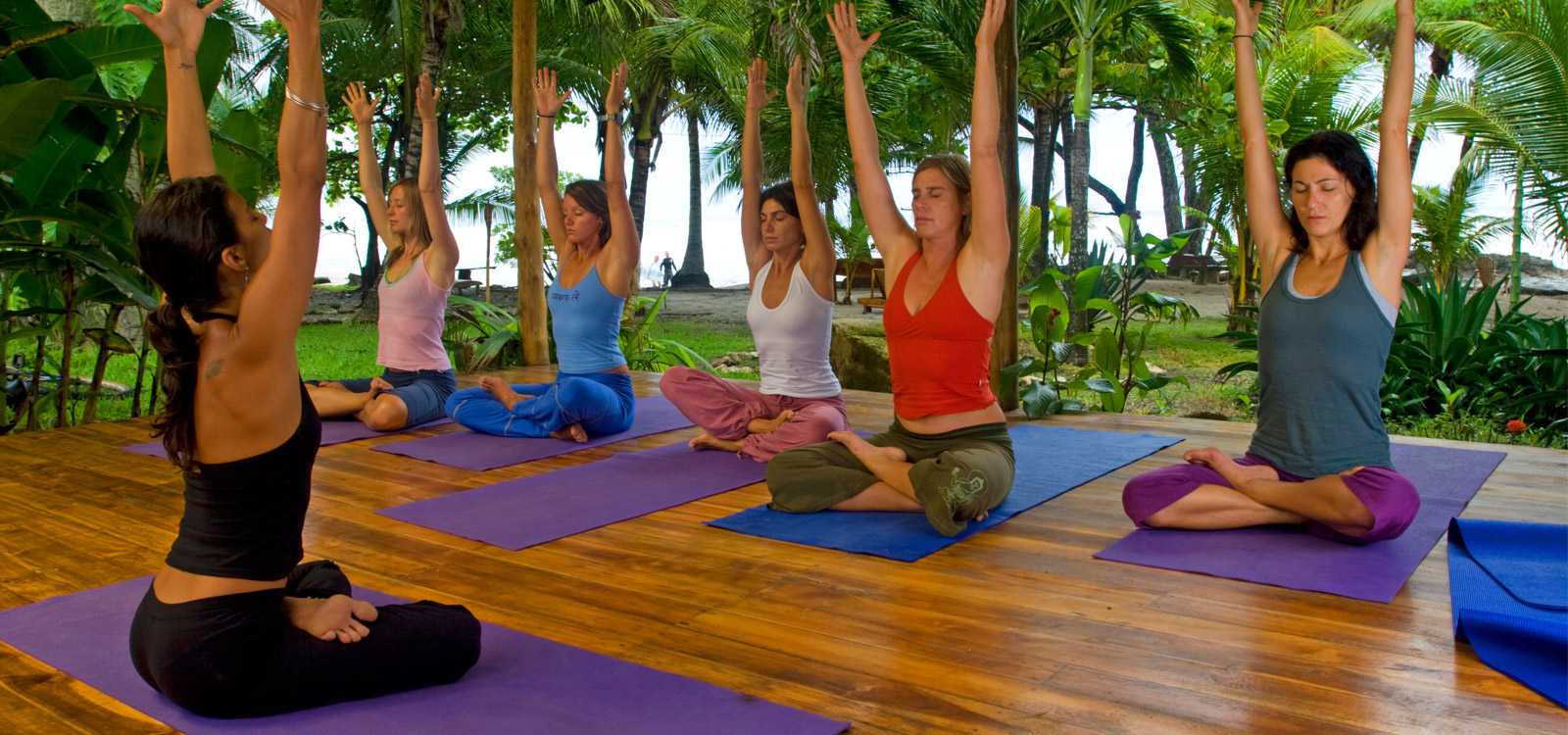 Recharge
Your Life
VIEW OUR RETREATS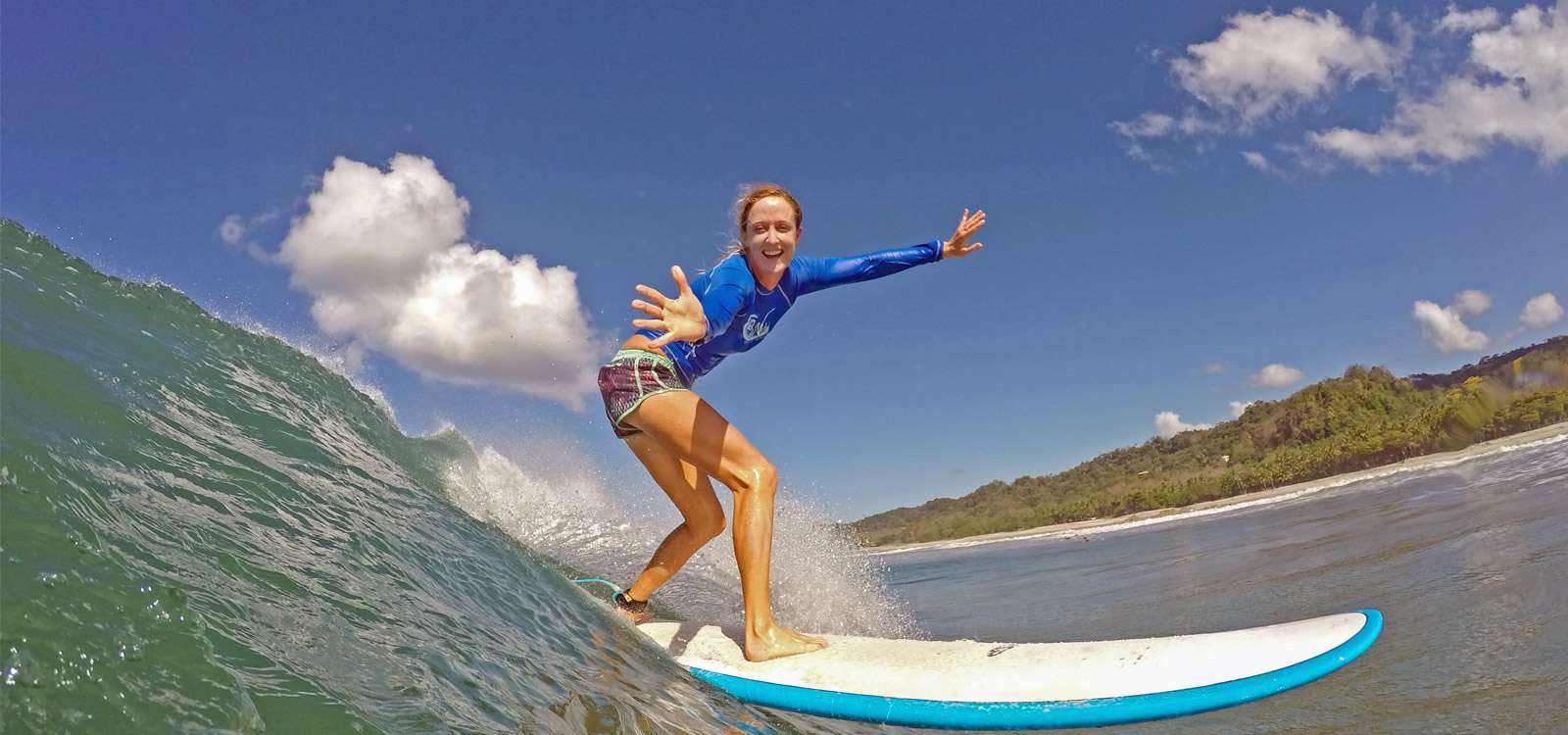 Surf Coaching
for All Levels
VIEW OUR RETREATS
Since 2004, our all-inclusive Costa Rica surf camps and yoga retreats are truly the perfect place for women of all ages and abilities to experience the luxury, fun, warmth, and adventure of this beautiful country.
From our expert instructors with decades of experience to the perfectly-crafted meals made from local ingredients to beachfront luxury at one of the world's most beautiful coasts, our retreats combine the thrill of travel with the comfort of having every need met.
We've made it our mission to spread our love of surfing, love of yoga, love of Costa Rica, and love of life with the world!
Come for a week, become part of a community for life!
Our guests agree that Pura Vida Adventures isn't just a week-long retreat, it's a life-changing vacation. Find out why 30% of our guests come back year after year in our Guest Reviews.
We are overjoyed to create a truly special surf and yoga camp where paradise vacation meets life transformation meets laughing like crazy with the best friends you never knew you could have.
If you're looking for a surf and yoga retreat with substance AND soul…you found us.
Costa Rica Surf Camps &
Yoga Retreats for Women
Treat and transform yourself with our all-inclusive Costa Rica surf camps and yoga retreats. Practice yoga in our oceanfront studio, surf in warm water, laugh your heart out with like-minded women, and reset your body and soul with a beach-side massage.
Paradise is closer than you think!
Jump into adventure with daily surf lessons from Costa Rica's best instructors! No more than 3 to 1 student/teacher ratio, hands-on care, and comprehensive surf method have helped surfers of all levels and ages find incredible success (and fun!) in the waves.
Connect to your body and soul with daily yoga classes in our beachfront, open-air studio. Enjoy a mix of approachable, rejuvenating practice styles designed to help beginner to advanced yoginis strengthen, energize, heal, and transform.
Our surf and yoga retreats are located steps from the water at a beautiful beachfront resort rated as one of the top hotels in Santa Teresa, Costa Rica. Come experience luxury amenities, world-class cuisine, and absolute paradise in the place where rest and adventure meet!
Coed Surf and Yoga Retreats in Costa Rica
Our coed all-inclusive surf camps offer all the same luxury and adventure as our famous women's retreats: surf, yoga, tons of laughs, gourmet food, and an adventure of a lifetime.
Start the New Year by making your soul smile... dancing barefoot on the beach, surfing warm waves, eating tropical cuisine, laughing your heart out, and partaking in an epic New Year's beach party!
Fill your heart with gratitude by coming to our weeklong Surfsgiving celebration!  Paddle out, surf with friends, make new memories…what could be better than Thanksgiving in paradise?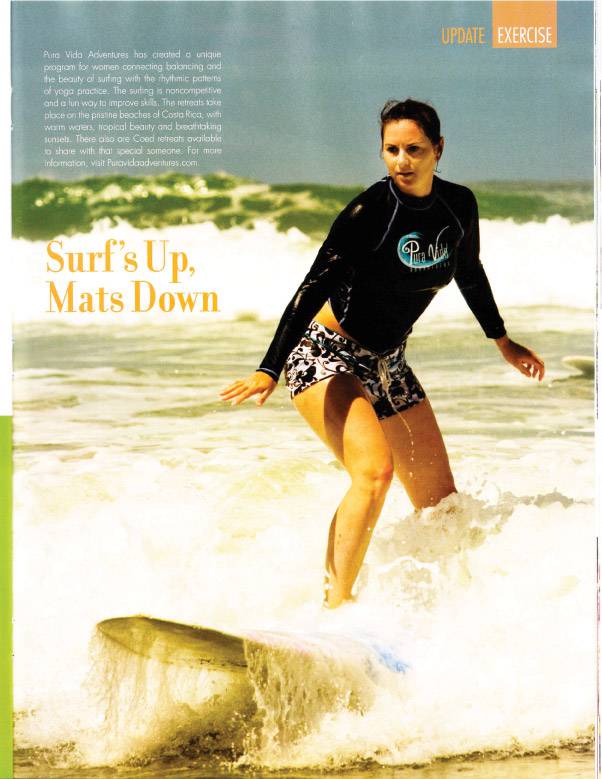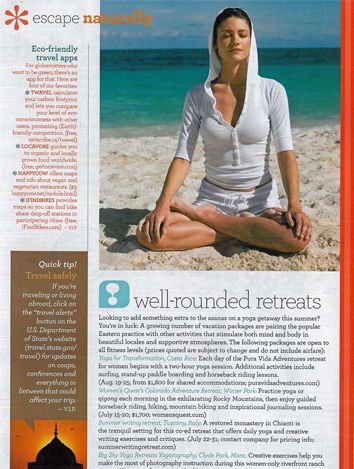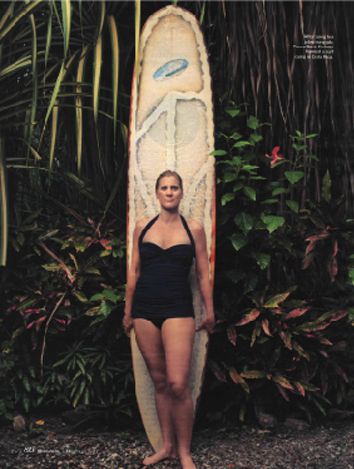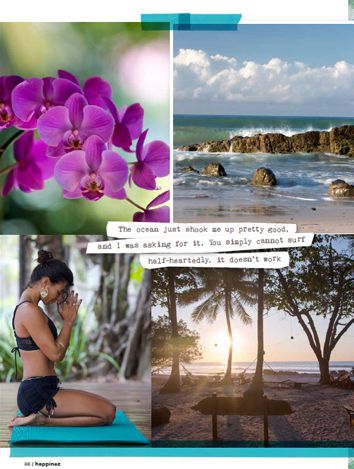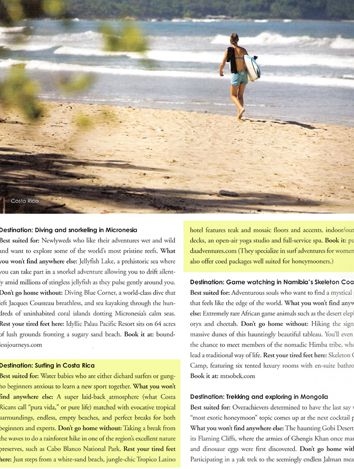 We're proud to have been featured in Vogue, Shape, Elle, the New York Times and many more! Get the scoop on how our surf and yoga camps are a beautiful, bucket-list vacation you will never forget.
WHY US?
Pura Vida Adventures is a special destination for women to adventure, grow, and have the time of their lives. We know our guests feel the same because they come back again and again and again! So why should YOU choose us?
Because you want to surf warm waves AND find your tribe
We treat our clients how we would want to be treated…like special guests!
You desire the best instruction from highly-skilled teachers (who will shake it with you on the dance floor, too!)
You enjoy luxury amenities and service from people who really care
Because the best things in life are even BETTER when they're shared with amazing people
Pura Vida Adventures = Surf Retreats with Substance and Soul.
"I just had to write and tell you how this trip has just completely affected me. First of all, it reminded me how to LIVE, what it felt like to live, love the world. It was Malpais and everyone at surf camp… just reminding me what life really is all about, and the ocean and surfing of course. Truly – it's so awesome that you have Pura Vida and know that everything you've created really touches people (me) in more ways than just a "surfing adventure"…
SURF CAMP, SUSTAINABILITY, AND GIVING BACK
We love our community in Santa Teresa, Costa Rica! That's why we created "Leashes for Locals," a program that provides surf resources to the kids in our town. We are also proud to partner with our hotel, Tropico Latino, in environmentally sustainable initiatives that protect our coast – rated one of the world's most beautiful beaches!